I love it when you find a new dress that's very versatile and comfortable and just all round wearable. Well when I was thrift shopping the other day I found one that is all those things.
It is very simple, 50% Linen, olive grey-green.
I feel like it's one of those things i"ll just wear all summer.
Here are a few pictures of it. It's not very accessorized as I was just wearing it to school and I never put quite as much effort into what I wear at school as other places.
Also the sun was very bright and some of the pictures aren't the greatest lighting.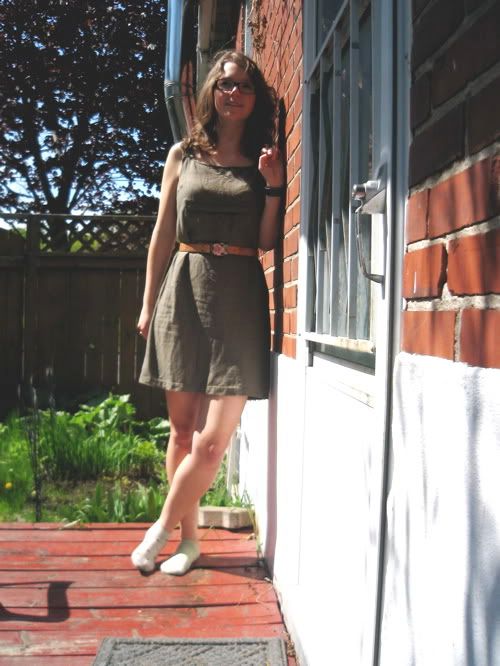 Any suggestions on what kinds of things I could accessorize it with?