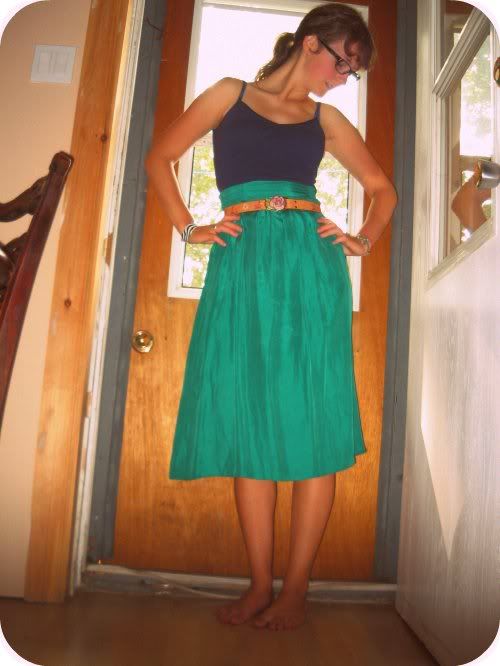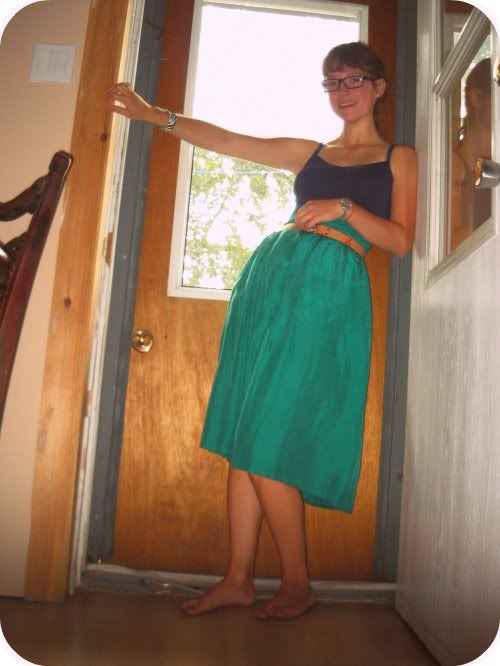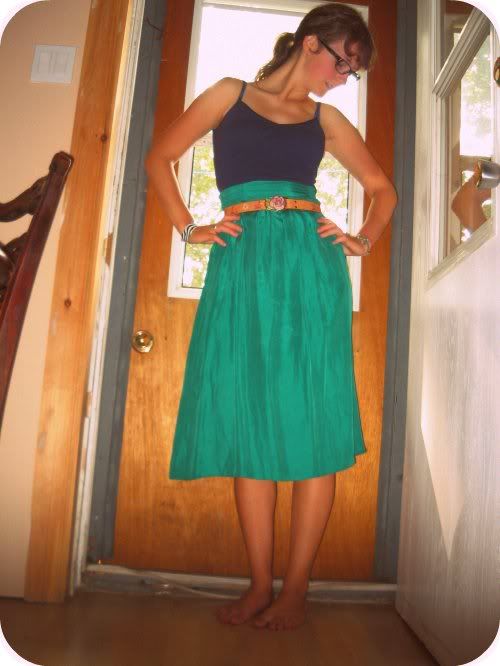 Outfit details: skirt-thrifted, belt-thrifted, tank-forever 21
If you're wondering why I look a bit red in the race: it's the disgusting heat.
I realized I've worn a very similar outfit earlier this summer but Lately I've been just wearing very simplified outfits because of the heat so I guess it's inevitable that I repeat clothes.
The weather seems to be playing a funny joke on us right now because it is so so so hot outside. And not only is it hot, it's also muggy. This morning around 8 was beautiful when I went for a short run by the canal near my apartment but after that it was just too gross to be outside.
Tonight we are having a joint house warming party with our friends who moved across the street.