I'm sorry that I haven't done an outfit post for a while. Laura's post below is lovely and is putting me to shame. However I do have an (Exciting) excuse: next fall I'm moving out to be roomates with my friend Claire and today we scrubbed out our apartment which we plan to sub-let for the summer. The last family had apparently loved cooking with grease as there were copious grease spots EVERYWHERE which made for fun cleaning times. But we were too excited about having our first apartment to care.
On another note, I always find it frustrating that magazines from other places are so much more expensive. For example Vogue UK or French Vogue are just lovely but my pocketbook is a bit tight right now and I can't justify spending 8$ on a magazine. Here are some lovely images from a few photo spreads in from French Vogue. Those French, they be doing it right.
all photographs by Patrick Demarchelier
I just love the cow in this image. So chill and laid back about being photographed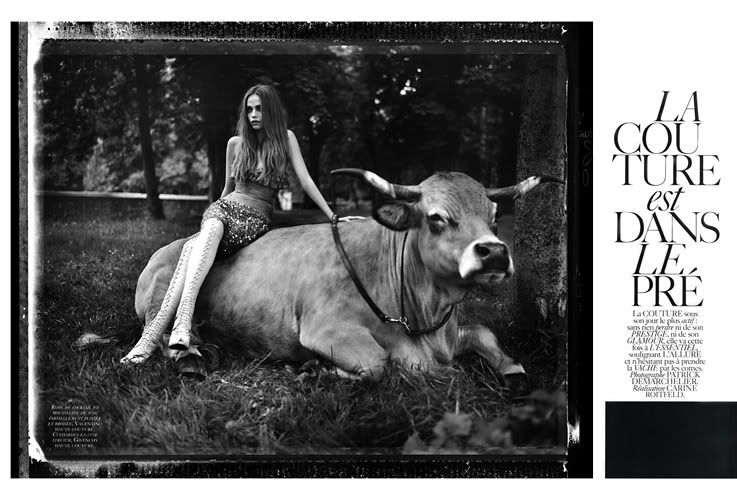 The black and white clothing are just fierce in this one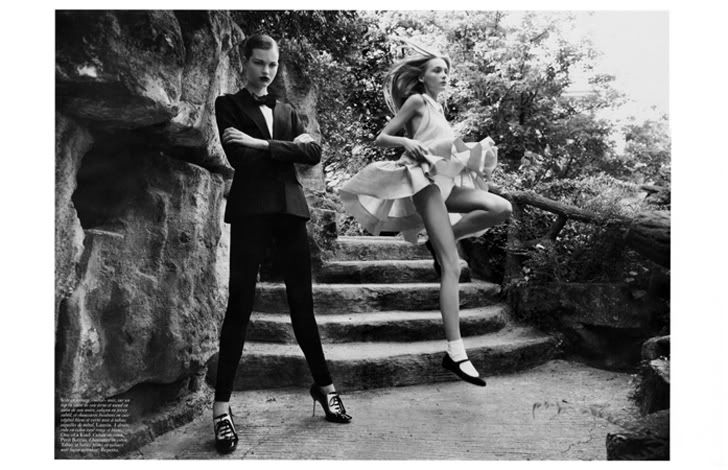 More utterly fantastic cows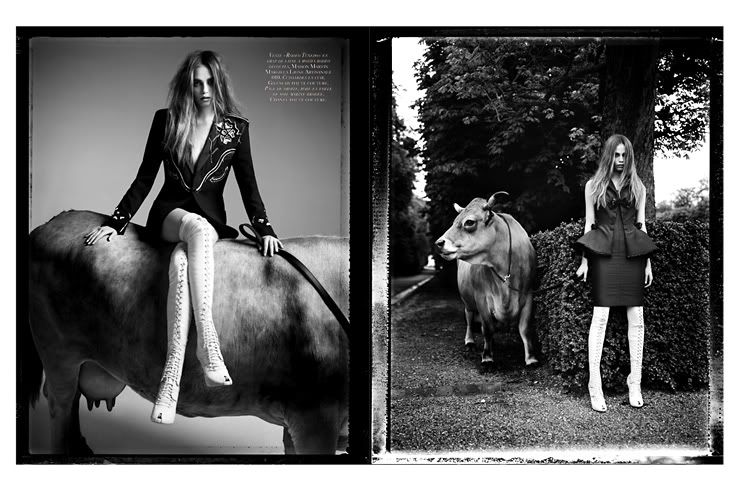 I just love all the jackets in the spread with the cows. Especially the bottom right. Lately, I've been inspired to acquire a blazer or some sort of fierce jacket. Also the crazy boots are great though highly un-useful.