Hello everyone. I've been away in BC for the last 2 + weeks and while I didn't really think much about my blog during my trip I'm quite happy to be back.
Yesterday I moved into my new apartment with my room mate and now I'm trying to adjust to being "on my own" It's an incredibly strange feeling! I'm not sure what to think of it yet.
It still hasn't quite sunk in that if I want to eat I have to make myself food.

For most of the time I was at camp and was wearing normal practical clothes. However, on my last day I went into Vancouver with my friend Rachael and we visited a few cool vintage stores.
Here are some pictures I took, mostly all from the first store we went to.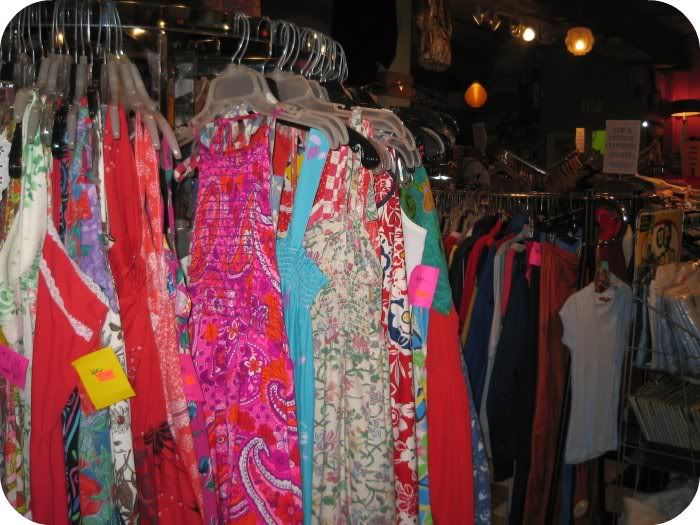 They had an amazing dress selection. I also really liked that for the vintage clothing they usually specified the decade it was from.

Rachael isn't sure how to react to so many sequins

It was a really fun store with dresses all over the walls.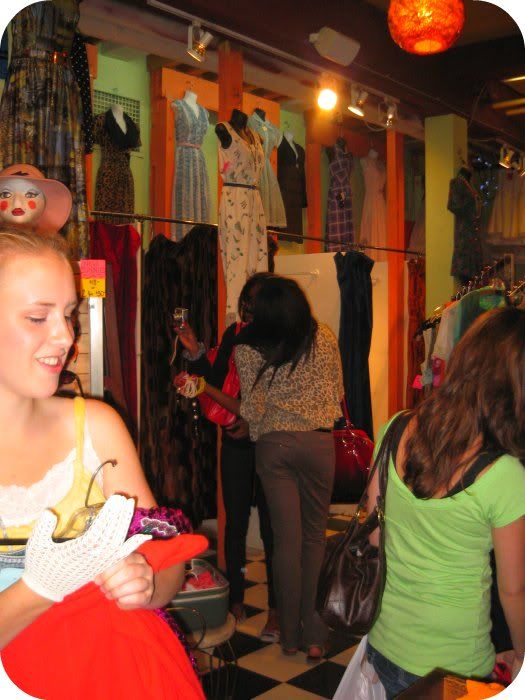 In another vintage store I tried on this dress. It fit me perfectly and was really cute in an impractical-i-would-never-wear-this-ever kind of way.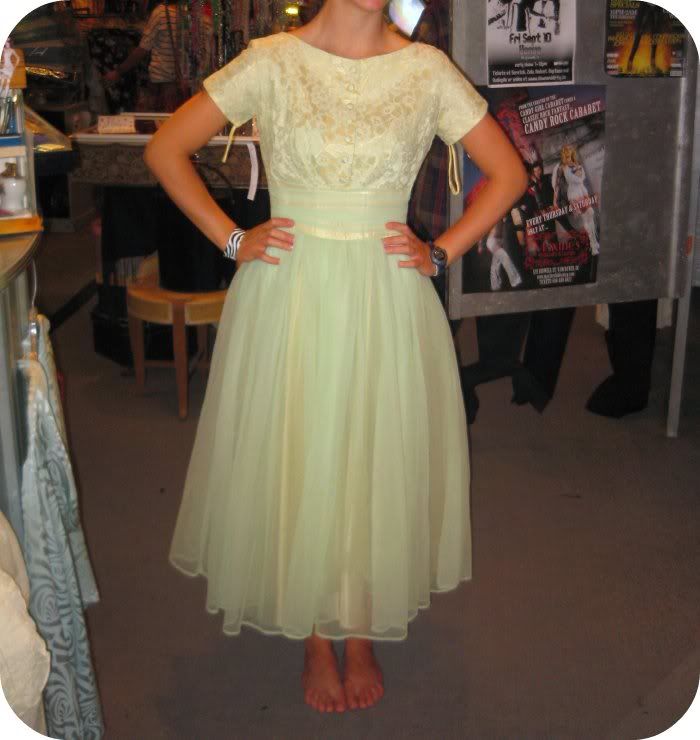 So I'm going to try to get back into the swing of blogging. I'm sorry I was absent for so long.
How are you all doing?