Nearly a year ago I attended an estate sale in a richer part of Montreal. All of it was interesting from the vintage play boy magazines to the old furniture but the only things I bought were a vintage crinoline that I later chopped short and this strange jumper/pinafore/dress thingy. I just recently pulled it out and realized that while it's a bit strange, if i removed the top bib part it would make a very decent full skirt.
I decided to take pictures of it before it hit the chopping block. It has a very nice feel and is obviously hand made.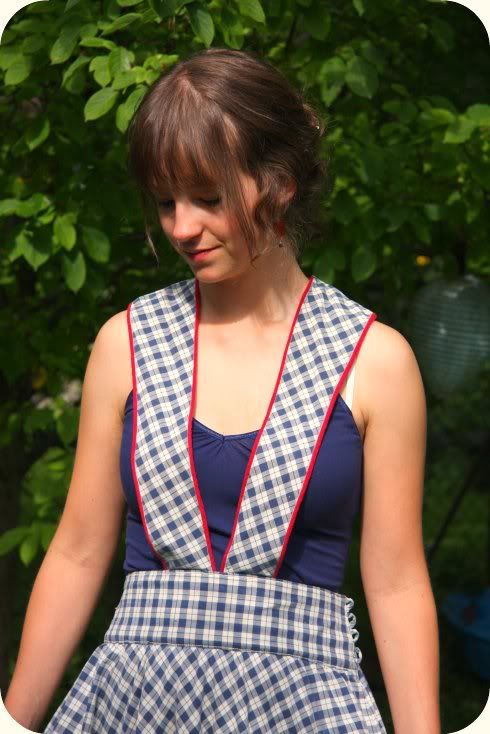 The check print seemed very prairie and reminded me of the days when the idea of wearing pioneer clothes appealed strongly to me.

Though this would have belonged to a very sassy pioneer lady.

I was a little confused as to which part was the front and which part was the back. I hazarded a guess and wore it this way but i may have gotten it wrong.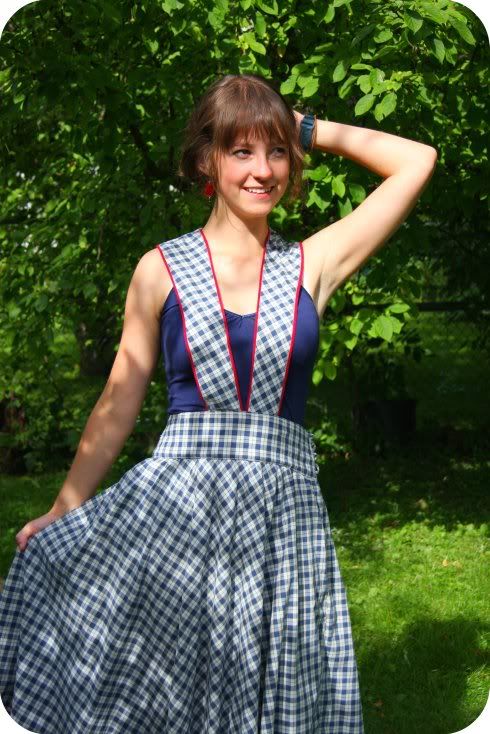 The next time you see this dress it will be a skirt.

I tremendously enjoyed reading all your comments on my last post about the obstacles in the path of fashion. I feel like I"m getting to know you guys so much better through your comments. Laura and I started this blog before we were really aware of how far reaching the fashion blog community is and I feel like only now am I really becoming a very small part of it.
Thanks for all the advice on the topic of ways to overcome laziness/lack of inspiration. I've been trying to plan my outfits ahead of time so we'll see if there's a spike in my inspiration in the future.
I hope you guys are all having a splendid weekend and I"ll try to update again soon.
Christy