It's been so hot lately that I haven't even touched a pair of pants for weeks but today when I went shopping I forced myself to look for pants as I have frighteningly few pairs that are presentable (DIY bleached ripped jeans that are falling apart just aren't classy)
I ended up ending two pairs of pants at forever 21 and I decided to make an outfit with the black pair I bought. I'm always more inspired to photograph outfits that involve skirts and dresses but I decided that I loved my new black jeans and they deserved some attention.


My friend Kelly was taking these photos and was baffled by how I look like I"m leaning to the side in this photo.
The power towers made a surreal backdrop for taking photos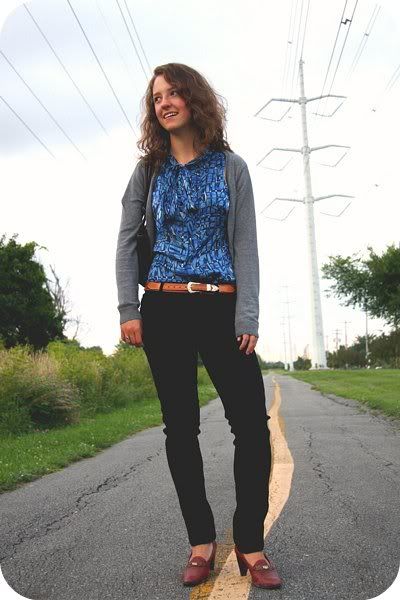 I realize the leather of my shoes does not match that of my belt but I think it still kind of works.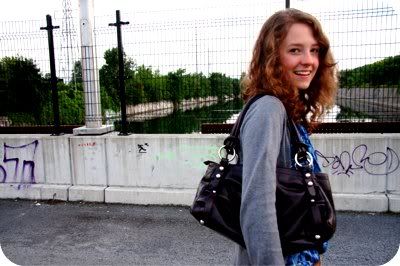 This morning I went shopping with my mom, something I hadn't done for ages. It was actually quite fun and both of us found some really cute clothes. It's kind of nice shopping with someone so much older than yourself, you almost never both go for the same piece of clothing.

I curved the edges of my photos today. I realize that most bloggers seem to be pretty consistent with the style of their posts, ie, having similar layouts, photos sizes, etc. each time but I haven't found a perfect formula yet. I just feel like I'm experimenting and sometimes things work and sometimes they don't.
Outfit details: Jeans-Forever 21, Shirt-thrifted, Cardigan-H&M,belt-thrifted, shoes-vintage, Purse-thrifted