I'm not sure if any one else feels this but do you ever look at what a kid is wearing and think "Why don't they make that in my size?" Like Seriously! kid's clothing often has the cutest, funkiest prints and designs. This is why it's so exciting when I find kid's clothing that fits me. I'm not super tiny but sometimes a child's extra large does the trick for me. I have a nice pair of semi-harem pants from the kid's section at H&M.
When taking these pictures I wore another piece of child's clothing: a lovely white tunic/shirt/dress? It's a little tight across the shoulders but other than that fits me perfectly.
I realize that this outfit is very simple but I felt that the white was nicest on its own, without too much visual noise so I paired it with the simple blue belt I bought on my last thrifting trip.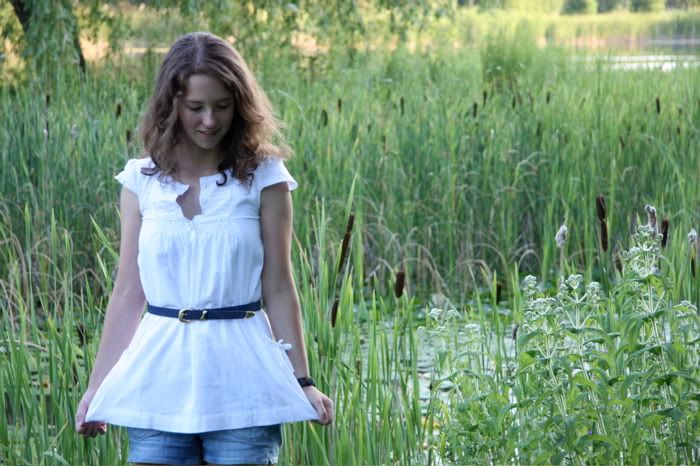 I figured a crown was a child like touch.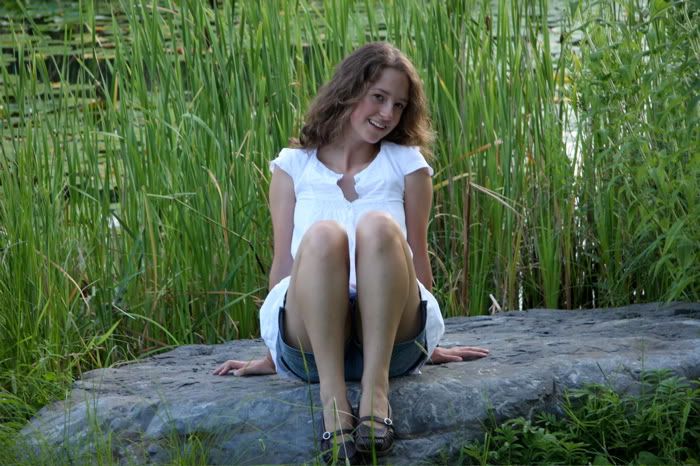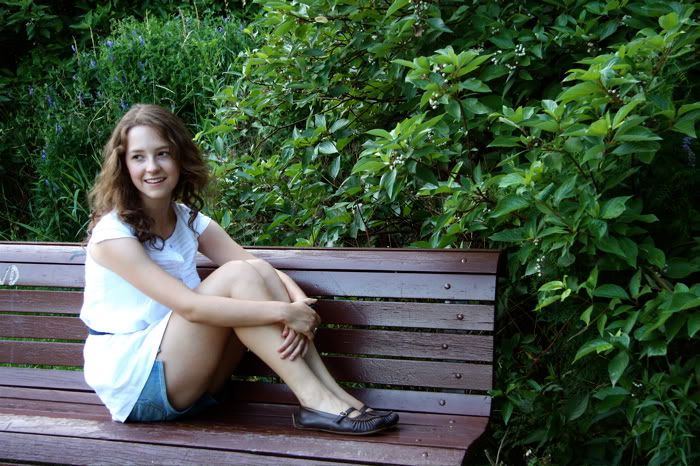 The sun was beautiful just as we were leaving the park.

outfit details: child's shirt- Joe fresh, belt-thrifted, shorts-H&M, shoes-thrifted
Photos by Kelly