Sorry for the title. I couldn't resist the rhyme. I find it crazy that I've been blogging for almost 8 months now. I'm not sure that my blogging has improved but I think maybe my style has. I find that when I'm dressing, I remember looks I've seen other people wear and am inspired to find my own spin on them. I also feel I've been taking more fashion risks and trying to leave my comfort zone.
A few days ago I went thrifting with my friend. I tried on a variety of strange things but restrained myself and only bought things I was sure about. I found a wonderful long blue silk skirt which I haven't photographed yet.
While I was searching through a purse rack, a woman came up to me and pointed out that there was a nice Danier leather purse near the end of the row. She explained that she would buy it but she had too many at home and her boy friend would kick her out if she bought any more. It was a funny conversation and I ended up buying the purse.

It was a good buy for me as my go-to purse is a DIY that I made from a pair of Diesel jeans which is cool but not super classy. The leather is really nice and has a nice worn feel to it.
I also purchased this belt. I'm not sure what brand it is but it was made in England.

When I downloaded pictures off my camera I found this picture of the scrumptious red and white cobbler I made with my friend Kelly for Canada day.

It was made with the sour cherries from the tree in my back yard and it was to die for.
Here's a meal we had the other day for dinner. I just thought it looked so delicious and green that I took a picture of it.

Finally here are two pictures I took the other night by the aqua duct near my house.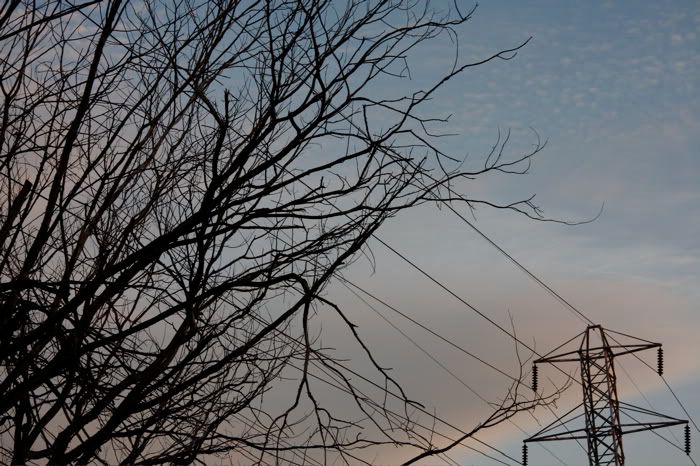 I realize this is a very random post. I hope everyone is having a good relaxing summer and finding the time to shop, read and drink some lemonade.