I finally took pictures of my new silk skirt and I'm a little bit in love with it. It was one of those things that I pulled off the rack simply because i loved the colour and then was pleasantly surprised when it fit me. Normally I only but short skirts but I've been wanting to try a bit of a longer skirt and I was inspired by blogger All this Happiness's skirt in
this post
.
I took the pictures in my normal spot in my back yard. After wrestling with timer mode for a while I finally got some decent shots.
I think the hat really pulls this outfit together. It's elegant and summery.
I don't really understand my expression in this one. It's a bit strange.

Here's a better shot of my skirt and shoes.

perfect for dancing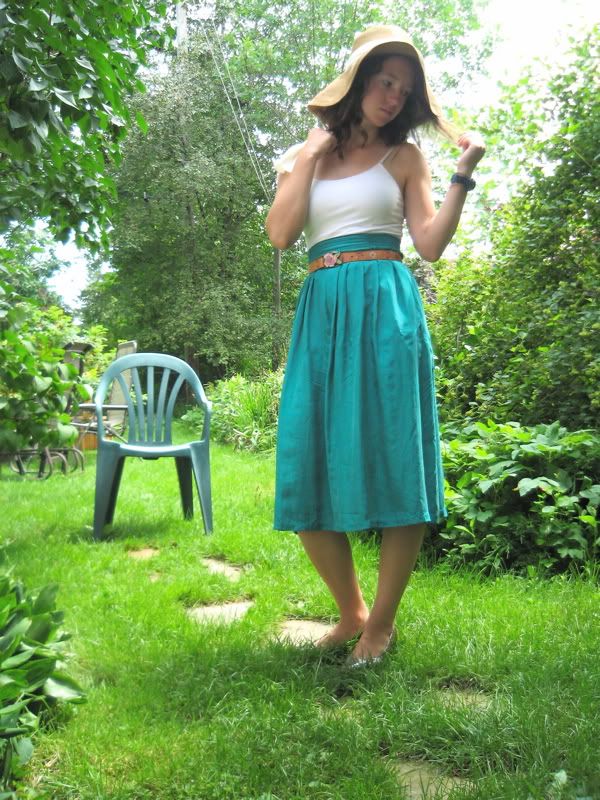 I was very excited to find a summer hat I love. What kinds of hats do you wear in the summer?
Outfit details:
skirt
-thrifted,
belt
- Thrifted,
hat
-winners,
shoes
-thrifted,
tank-
walmart