Sometimes I'm just so impressed by the things that People learn to do, especially when those people are my friends. My friend Claire has been taking pottery classes and today she presented me with a set of two bowls she made for me for a combined last christmas/birthday gift.
They are very pretty and have a wonderful hand made feel.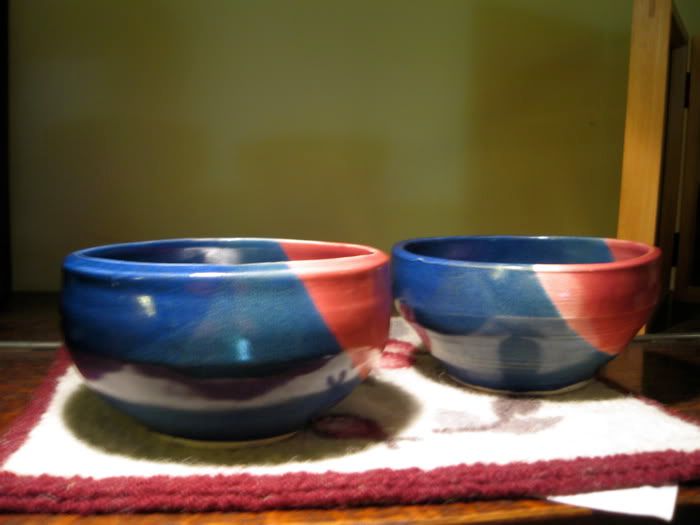 This weekend I was a chaperone for a youth group retreat at a cottage in the country. I'd forgotten how mad and giggly 13 year old children are...especially the girls. Despite this, I had a wonderful time enjoying the country air. I went swimming at 2 am with two of my friends who were also helpers. There's something magical about swimming under the stars and fire flys. unfortunately my camera stayed forgotten in my bag.

On a completely different note, lately I've been wondering how to wear this silk scarf that I got in France.


In my last photoshoot I tried it as a messy belt but I'm not sure how successful that was. Maybe if I tied the bow in the back.... Any Ideas?

I'm sorry there wasn't too much substance to this post. More outfit posts coming soon.
Also Laura my partner in crime (blog co-author) will be home from her adventures in Florida soon and will have exciting pictures to post.
How was everyone's weekend?