I'm sure many people have seen this photoshoot but I saw it recently and re-fell in love with it. I'm just such a sucker for historical clothes though I don't have quite the same urge to wear them in public as I did when I was younger.
Vogue US September 2006
actress: Kirsten Dunst
photographer: Annie Leibovitz
why isn't hair like this in style now?
I like that this one isn't really historical but still respects the silhouette of the dresses of the period.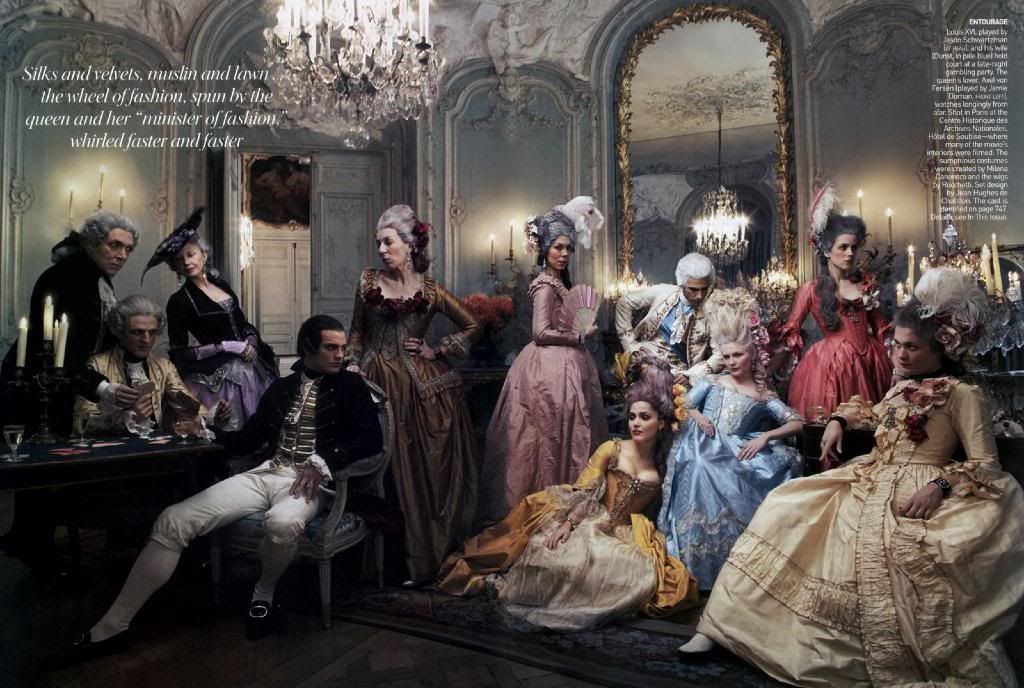 A classic Annie Leibovitz picture to take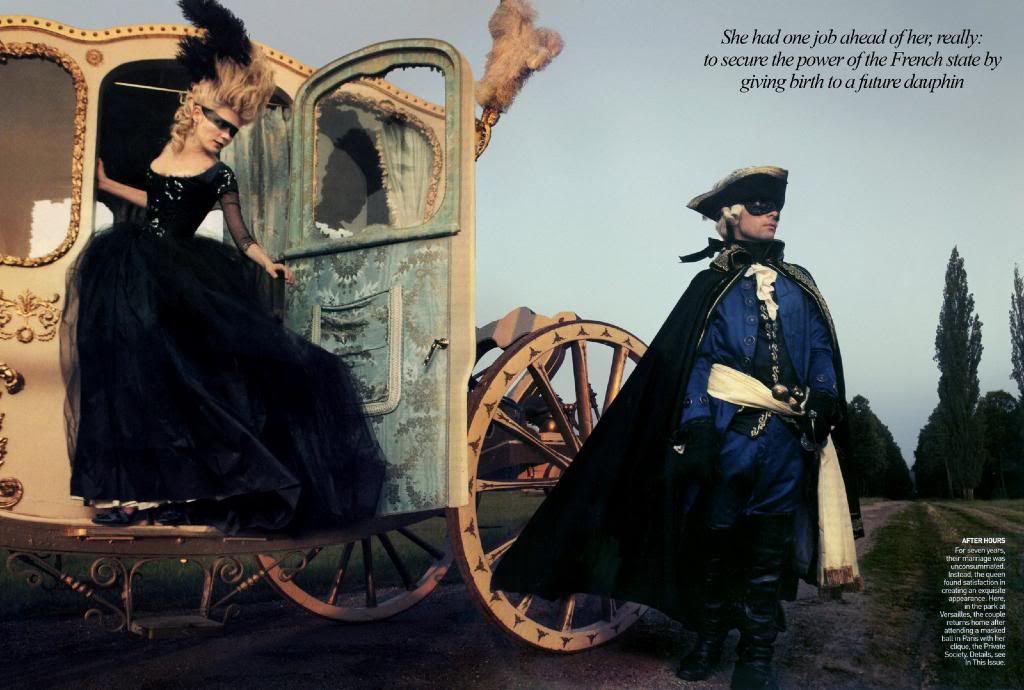 Nothing like a mask to create a hint of mystery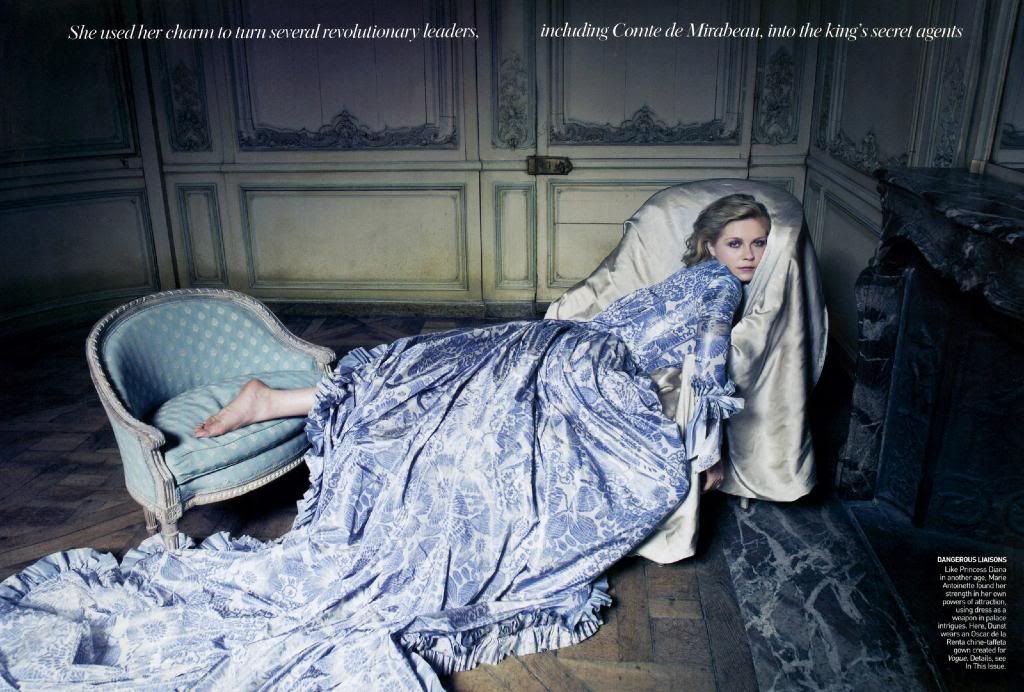 I just love the fabric on this dress. I would adore a short sundress made out of it.