Whenever Laura and I get together, we do photo shoots. The one's at Laura's house are always lovlier because she lives in the country and the countryside around her house is beautiful.
The fact that we live far away from each other means that when we get together which ever of us is travelling tries to bring just about all their clothes with them. Needless to say this doesn't always work and the bags end up being impossible to carry. But hey, we have to make sacrifices for fashion.
This is from a photoshoot we did at Christmas 2008 I"m pretty sure. It was cold outside but we still took pictures in the snow.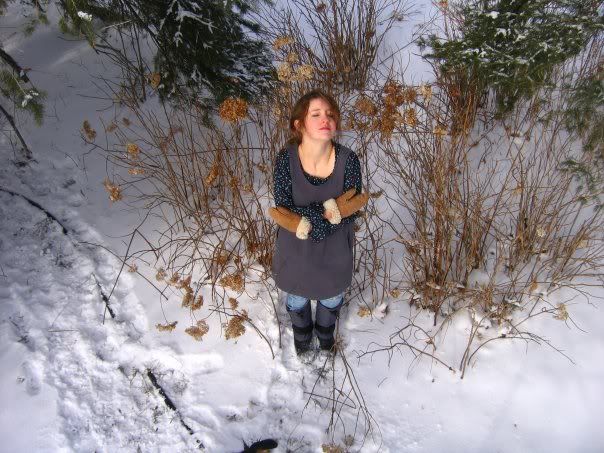 I think that periodically I want to do a post focused around some older pictures of mine just because it's interesting to see how my taste has evolved and (hopefully) improved