Fall is my favorite season but spring has a magic that's all it's own: A magic of Wearing dresses and skirts without tights, lying on the green grass in the sun, seeing the world explode with flowers.
During my break between classes on Friday I lay on the grass on my campus with my friend and just soaked up the vitamin D and had an amazing sense of well-being.
We have a Magnolia and A cherry tree in our back yard and they are both disappearing in a beautiful haze of flowers. I decided to take some pictures with the Magnolia as its blossoms are the showiest and most dramatic and remind me of tea cups.
Outfit: necklace (gift) top (Smart Set) Skirt (Home made)
Each Individual blossom was perfect.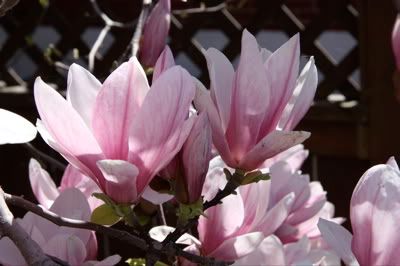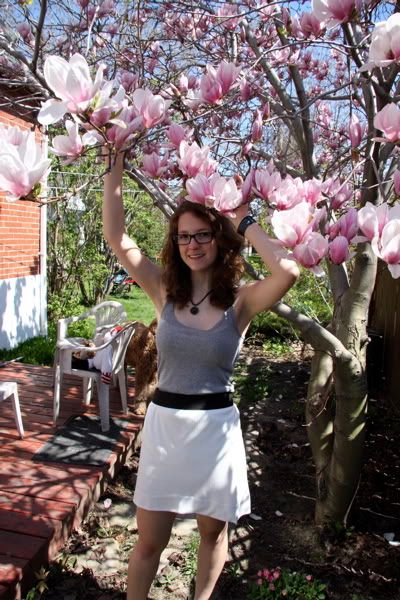 Killarney wanted to get in on the action:
Since then, Killarney got her hair cut and she now looks much less shaggy.