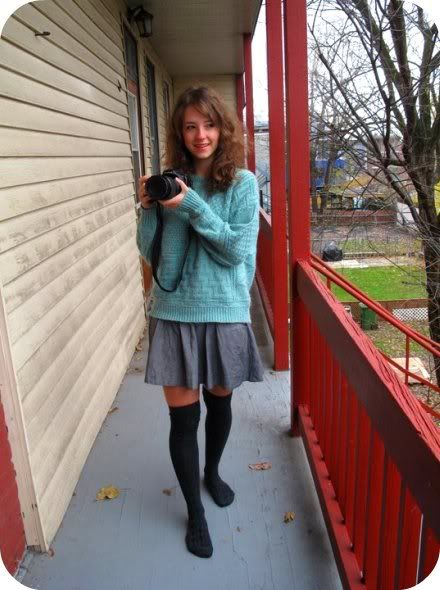 I really love big sweaters. Just saying.
I thrifted this one recently. I like the colour as it's a kind of unusual shade of green.
These pictures are taken on my back porch. The chair I'm sitting in is remarkably shaky so I'm trying my best not to move. We found a lot of random crap on our porch when we moved in, like an old micro wave which we adopted, even though it weighs about a million pounds and barely works.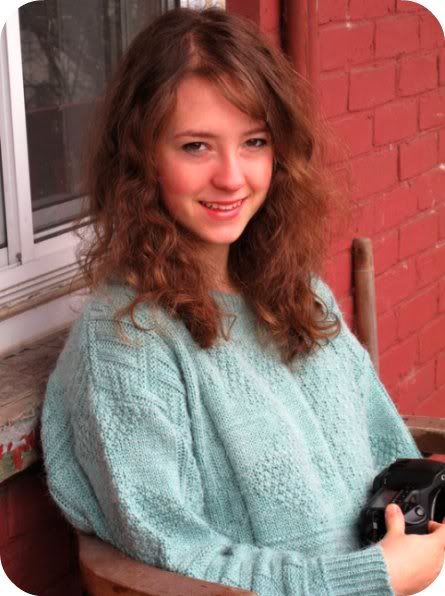 You can really see the bags under my eyes in this one. I guess I'm tired.
My camera is such a chunk a munk (it's an older model and weighs nearly as much as our microwave)
Outfit Details: sweater-thrifted,skirt-Simons,socks-Ardene