I just made turkey soup out of the left over turkey carcass from Christmas. Which seems kind of a fitting thing to do on New years day: you know, make something new out of something old.
Ok that's officially my corny statement of the day.
These pictures are actually from new years eve at my parent's house before I packed up and headed back to my apartment.
Last night we had a really fun New Year's eve party at our apartment. It wasn't a huge party but it was the perfect amount of people: enough for it to be festive but not too rowdy. At midnight we opened the bubbly (with more or less success depending on the bottle. my bottle took a few extra tugs so maybe it was 12:01 when the cork popped) The party ended around 3 am when I was nearly asleep on the floor. When one of the hosts is mumbling " no no, I don't need to go to bed. The floor is really nice" that's usually a sign that people should start either going home or finding places to sleep on the sofas and floor.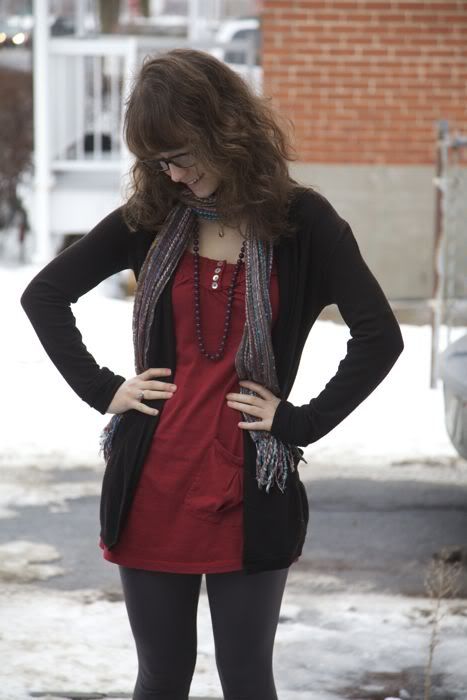 I didn't dress up super fancy but it was a really comfy outfit. I got some new leggings for christmas so that was a cue for me to re-discover all my dresses that are really too short without leggings under them.
We woke up at 6:45 this morning to see the first sunrise of 2011. What we mostly ended up seeing was a mist-rise but it was still a cool experience, standing huddled together in the chilly morning by the canal, watching the street lights disappear into the fog.
On our way back to the warm apartment we theorized about the symbolic meaning of a first foggy morning of the new year. I'm not sure what it is about the beginning the year, everything seems symbolic and significant.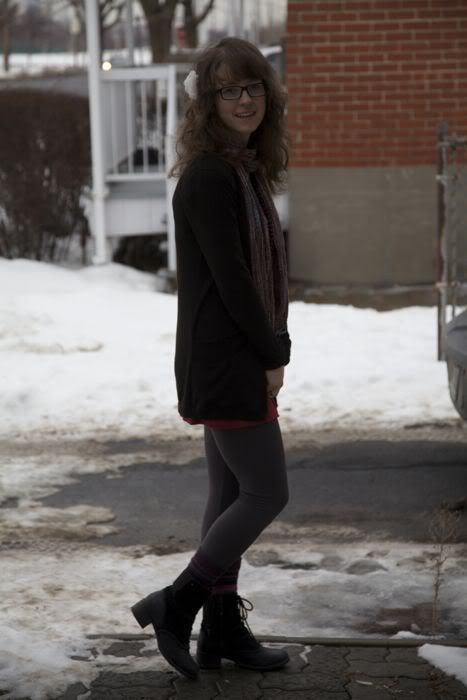 I'm excited for the new year, hopefully it will see me blogging and living more.
I have yet to produce some new year's resolutions but who knows. Maybe some will appear at the last minute.
Lots of love
Christy
Outfit details:

boots

-rockport,

socks

-sears,

leggings

-HKR,

Tunic

-HKR,

sweater

-Stitches,

necklace

-garage sale,

gold chain

-gift