Today is an incredibly grey day and I'm finding it hard to stay cheerful. For me, if I wake up to the sun coming through my window then everything is instantly better.
I have a bit of a back-log of outfit pictures so this outfit is from a few days ago.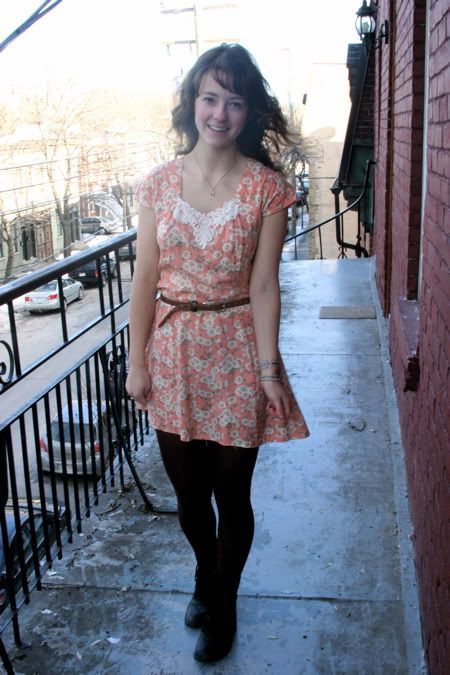 I love having winter boots that I can wear under skirts without feeling ridiculous.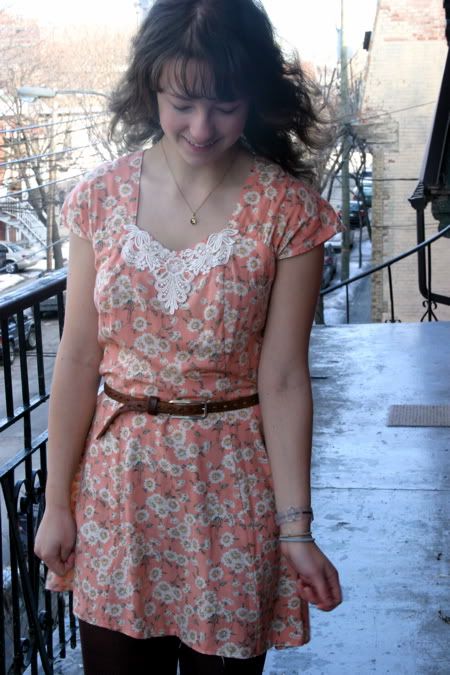 This is a dress that I found at a tiny thrift store in BC. It was the kind of thrift store where everything is 2$ instead of the horribly inflated prices of 7$ or 10$.
It was a long dress which looked a bit like a nightgown before I altered it and my friends with me were laughing at me a bit for wanting it but I realized it would be really cute short. I feel like a lot of thrift shopping is just seeing the possibilities in strange pieces of clothing.
Outfit details:
Necklace-gift,dress-thrifted, black tights, boots-rockport