I'm back at home for christmas week and I'm having some "sister bonding time" with my dog, who is the only sister I have, being an only child.
I'm feeling a bit blah and wrung out because I got some kind of flu yesterday. On one hand it really sucks to be flat out on my back on December 27th but on the other hand it forced me to relax. I spent most of the day lying on the couch watching TV and reading
Never Let me Go
. The book is amazing so far and I would highly recommend it, likewise with the movie.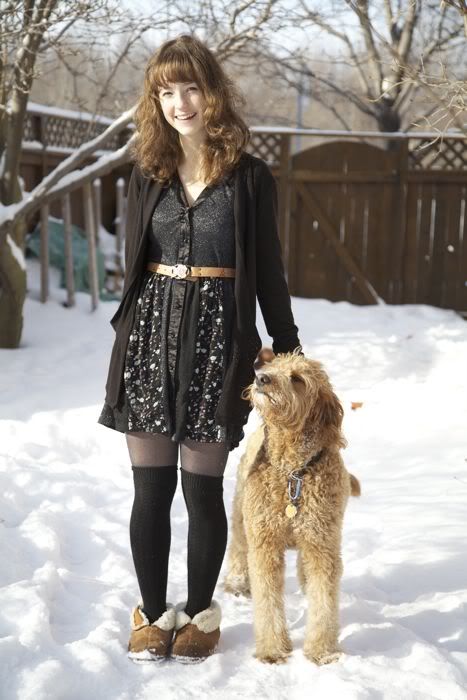 Here I am in the snow with Killarney. She's a Golden Doodle, half golden retriever, half poodle. She is insanely friendly and is convinced that everyone is her new best friend.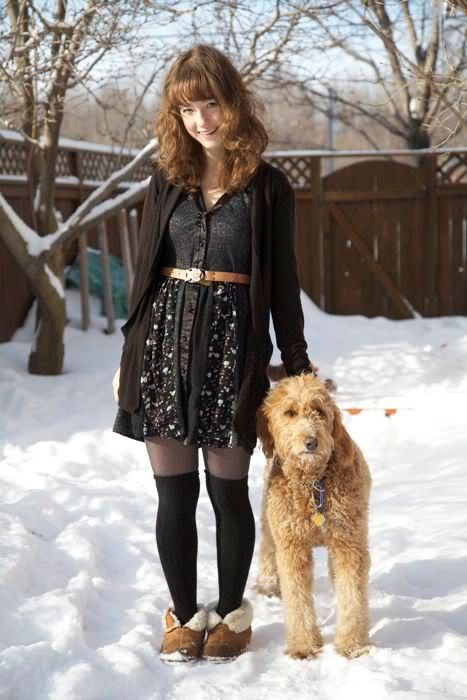 I'm feeling better today than I was yesterday but I'm continuing to take it slow as I recuperate.
It's kind of a good feeling though, knowing the only thing you have to do is rest.
I hope you are all having a restful time in the week between christmas and New years.
Christy

Outfit details: dress-thrifted,belt-thrifted,sweater-stiches,socks-ardene,tights-sears,slippers-sears.