In the winter I really love wearing grey, which may seem a little bit counter-intuitive as everything else tends to be grey-ish in the winter (when it isn't white that is) but I find that Grey is a really cozy colour if you get the right shade. It also looks really good with reds and purples.
So here is my very grey-centric outfit.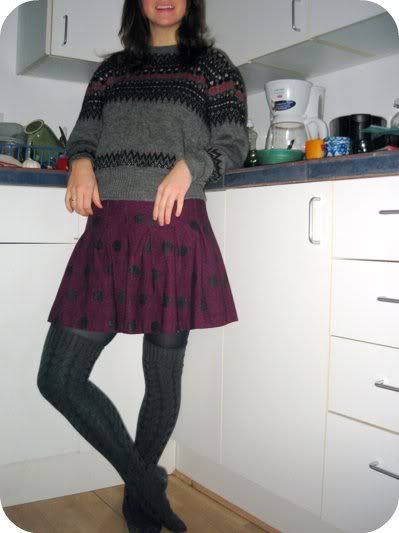 i decided to try and spice up my use of self-timer with some Christy-dancing shots.
They're more or less successful..I guess.
The excitement of today was having my first driving lesson in the snow. Driving in the snow isn't really that different but I nearly slid into a parked car once. oops!
After my lesson I met up with my friend for coffee and then we joined some of his friends for a snow ball fight. The snow wasn't really the right consistency for snow balls as it was the icing sugar variety. But we did manage to get soaked. I love winter!
Know what else I love? Christmas lights in my apartment!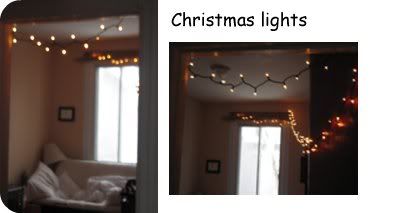 Stay Warm!
Christy
I am wearing my roommate's sweater with an H&M skirt and Ardene OTK socks over tights from sears.