Today I dragged my roommate away from studying for her international development exam to take some pictures for me on our balcony.
The snow is just making me feel gleeful. This morning I couldn't concentrate on anything so I made cookies and cut up some paper to make Christmas cards.
Snow makes me giddy!
As you can see our balcony is quite snowy. We did shovel but it's the light powdery snow that shifts and drifts so you almost feel that shoveling is pointless.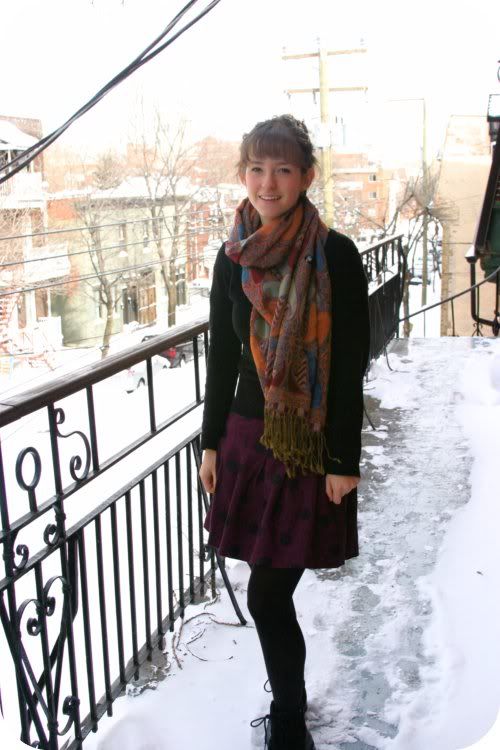 The snowy background was so bright that I look a bit dark in these photos.
Here's a candid shot of me laughing that I actually like. (My roommate says to mention that she took this photo and that she is awesome <3 )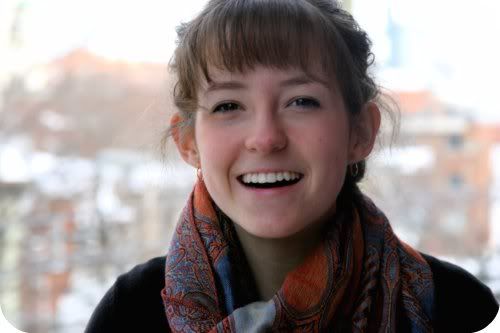 Here are my cookies. They were supposed to have more brown sugar in them but we were running low so I just used normal white sugar.
Outfit details: i'm wearing a H&M skirt and cardigan with a smart set t-shirt and a scarf from Italy. My boots are from the Bay