Tonight was our thanksgiving dinner and I am so incredibly stuffed. My parents are out of the country for two weeks so I didn't go home for thanksgiving but instead had a wonderful meal with my roommate and six of our friends. I was in charge of vegetables-that-are-not-potatoes so I made baked
Kabocha squash
with some honey and apples and Carrots with a brown sugar glaze. I've been realizing lately that I'm way more excited about cooking than I used to be, in fact I'm starting to read more cooking blogs. They are definitely a foreign but profoundly intriguing world for me.
I know some fashion bloggers read
Smitten Kitchen
but I was wondering if there are any other must read cooking blogs that I am missing out on. Any Suggestions?
The internet makes sharing recipes so much easier and I love not having to own a cook book to be able to access the recipes in it. Not to say that I'm not a sucker for a beautifully put together cook book with glossy photographs of impossibly beautiful food....
Speaking of beautiful food, take a look at our stunning pumpkin pie we made.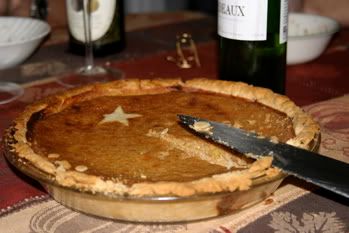 The secret to its amazingness? fluffing the egg whites before adding them to the filling.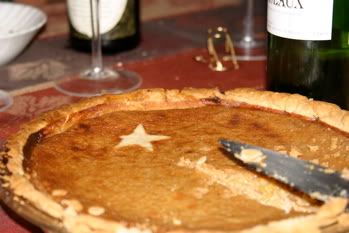 Another tasty treat we had tonight was an american invention: pretzel jello salad.
Only Americans would put ground up pretzels, cool whip, cream cheese and jello together and have the audacity to call it salad...
Whatever you classify it as, it tasted surprisingly awesome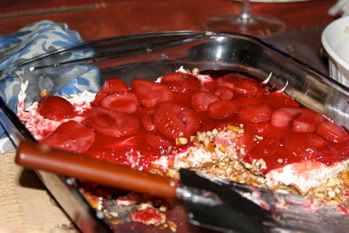 This began as an outfit post but I guess I'm just more interested in food at the moment.
oops. :)
Hope you guys all had a good weekend, whether or not it was Thanksgiving. Does thanksgiving even exist outside of North America? Maybe that's a very ignorant question but I realize I don't know the answer.
Cheers!