Right now I'm listening to Gregorian chant and it's Awesome! I just went to
GrooveShark
and searched Gregorian Chant. It's really good music to write essays to.
On a completely different note, Last week I saw "Never let me go" and it was amazing. It was so heartbreaking but so beautiful. You just wanted to fall into the on screen world and soak in the perfect light of each shot.
Last week (before it got cold)I wore shorts with tights which isn't something I usually do but have decided I like.

But then I realized that that grey sweater really wasn't adequate for the weather so I re-mixed what I was wearing in a way that made more sense for Fall.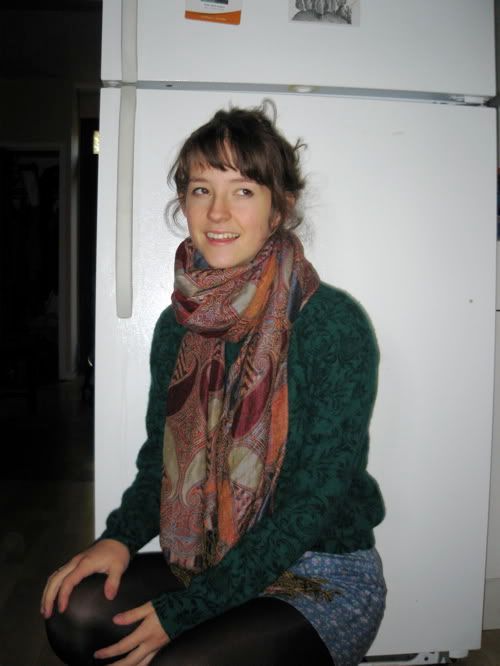 My friend brought me this Pashmina from Italy before Pashminas were Cool here.

I have been avidly cooking and baking this weekend. Part of my motivation is not wanting to turn the heat on (and pay for electricity) so when I bake, it warms up the house. This weekend I tried
this recipe
for pumpkin roll and it tasted wonderful. Unfortunally, in making it I didn't let the roll part cool before putting in the cream cheese filling and so the filling just oozed out Everywhere which was quite unpleasant. Thankfully, I saved it by shoving it into the freezer so the filling could re-harden but it never looked super beautiful after that point.
What did look beautiful where my pretty healthy Cranberry Yogurt muffins.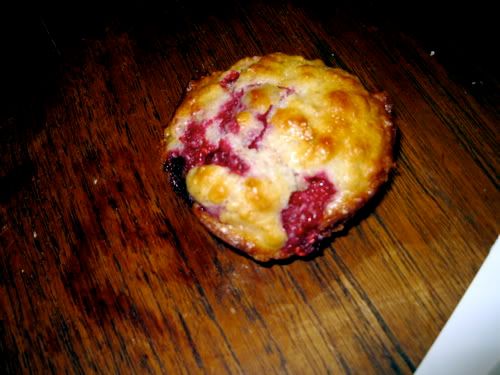 I hope that everyone had a fab weekend. Laura will probably be visiting me in my new apartment sometime in November. So who knows what kinds of blog shenanigans we'll get up to then :)