Well frankly the weather doesn't seem to be able to decide whether it's winter or spring or even summer. I was wearing a wool sweater belted today and I was too warm inside but too cold outside. I hope the weather gets its act together soon.
I took pictures of what i was wearing in the backyard which was a bit of a challenge as my dog Killarney was being her usual helpful self and climbing on the picnic table where i was trying to balance the camera. Also killarney has hurt her paw and has five stitches in it so she has to wear the "cone of shame' to make it impossible to get at her paw. Needless to say she is less than pleased.
I'm not sure if what I'm wearing in these pictures works. My friend was laughing at me a bit because she thought the sweater looked bulky but I still feel it's balanced out by the skirt and tights.
any thoughts?
the sky was deceptively blue, making me feel like it should have been really warm out.
note the cute baby green buds.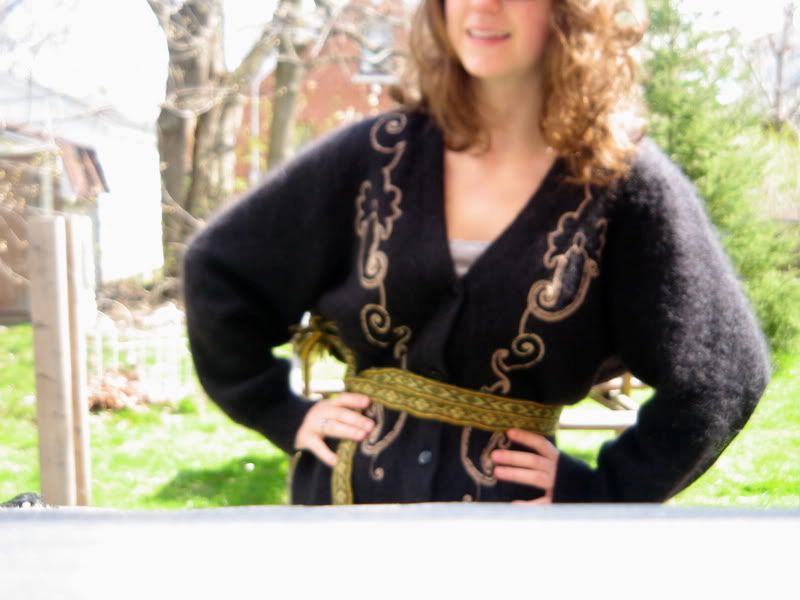 killarney looking mornfully out of her cone of shame.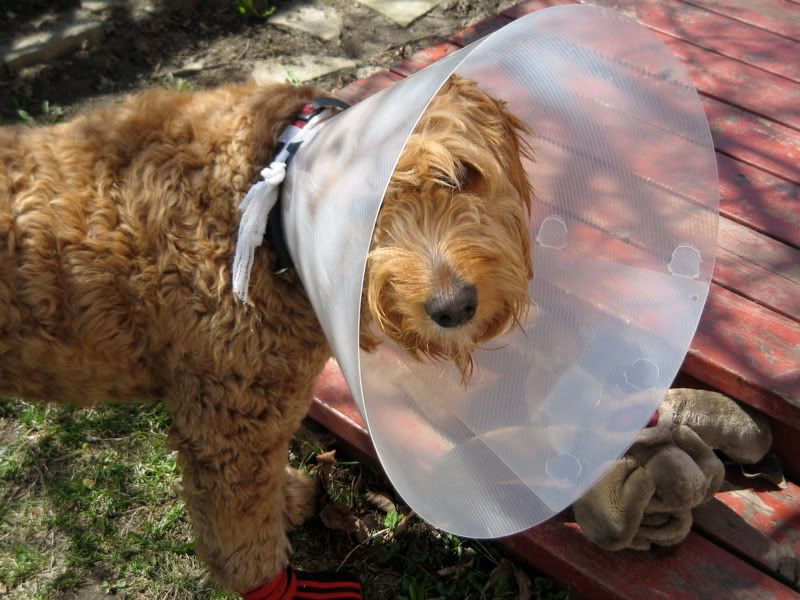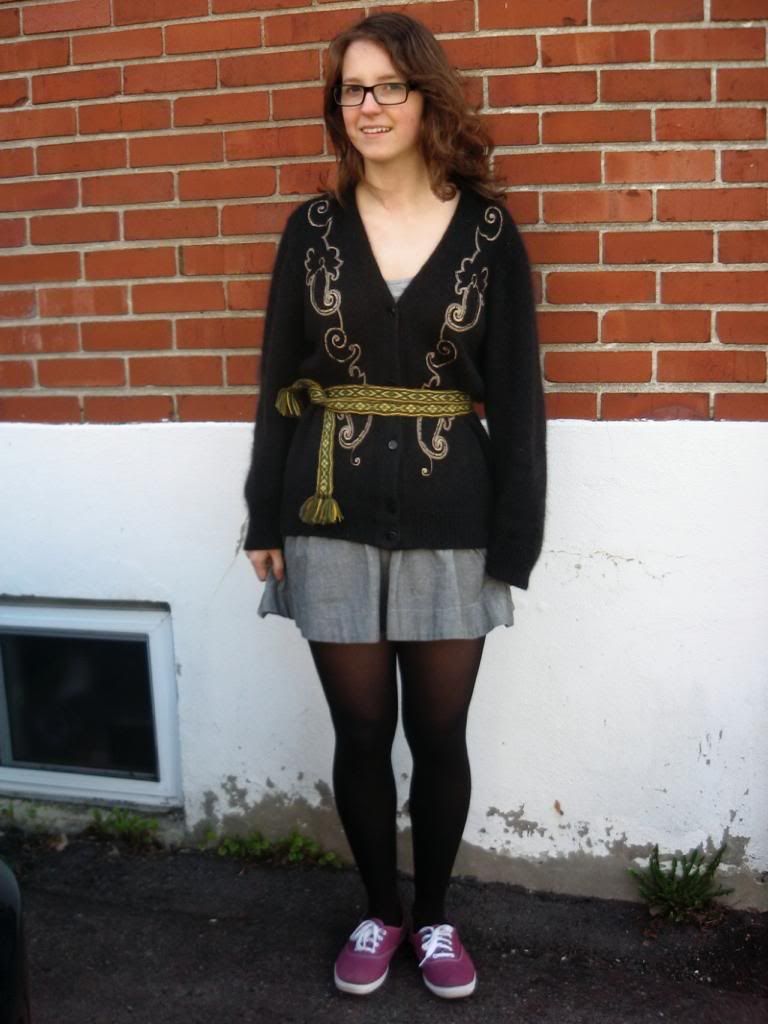 outfit details:
skirt-simons
sweater-garage sale
shoes-keds
shirt-smart set
belt-Russia